Pressure sensitive adhesive labels are self-adhesive, compatible with most materials & shapes. As they don't require heat, solvent, or water to adhere to packages they're suitable for highspeed application.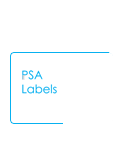 High quality fully printed PSA labels can be supplied on variety of substrates, suited for high speed application incorporated with counterfeiting print features, as well as other special features as required. If more information needs to be attached on your product have a look at our Fix-a-Form® multi-page labelling solutions.
These are generic labels, can be done on paper/filmic based substrates depending on their application.
These are multipurpose PSA labels with a functional hanger, best suited for hanging of IV fluids, can also be combined with multipage solutions.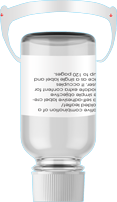 These labels can be customised with innovative solutions in order to successfully promote your products. It can include variable data printing, dry peel coupon labels, promotional dual labels etc.